Welcome to the 25th Workshop on the
Semantics and Pragmatics of Dialogue!
---

PotsDial will be the 25th edition of the SemDial workshop series, which aims to bring together researchers working on the semantics and pragmatics of dialogue in fields such as formal semantics and pragmatics, computational linguistics, artificial intelligence, philosophy, psychology, and neuroscience.
In 2021 the workshop will be hosted by the Department of Linguistics at the University of Potsdam, Germany. (If the pandemic situation allows for it, there will be a local component for those who want to travel to Potsdam, but fully remote participation, including presentation, will be possible. Please see the website for updates closer to the date.)
---
When: September 20-22, 2021
Where: University of Potsdam, Germany // The Internet
Important Dates:
Submission deadline: May 31, 2021 June 7, 2021 (submissions can be revised until Thursday, June 10 2021)
Acceptance notification: July 10, 2021
Camera-ready version due: August 15, 2021
Submissions of poster abstracts / demo descriptions: August 20, 2021
Workshop: September 20-22, 2021
Note: All deadlines are 11:59PM UTC-12:00 ("anywhere on Earth").
---

Endorsed by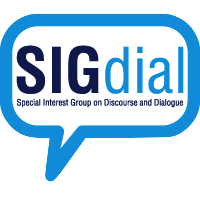 News